This article contains affiliate links that are designated with an *. If you click one of these links and make a purchase I may earn a small commission at no cost to you.
INTRODUCTION
Bars, powders, nibs oh my! I admit it, I'm a chocoholic! So many choices, so little time! But seriously, can chocolate be part of a healthy lifestyle? The short answer is YES, it can. Read on to learn more about how you can make chocolate a part of your healthy lifestyle.
NUTRITION FACTS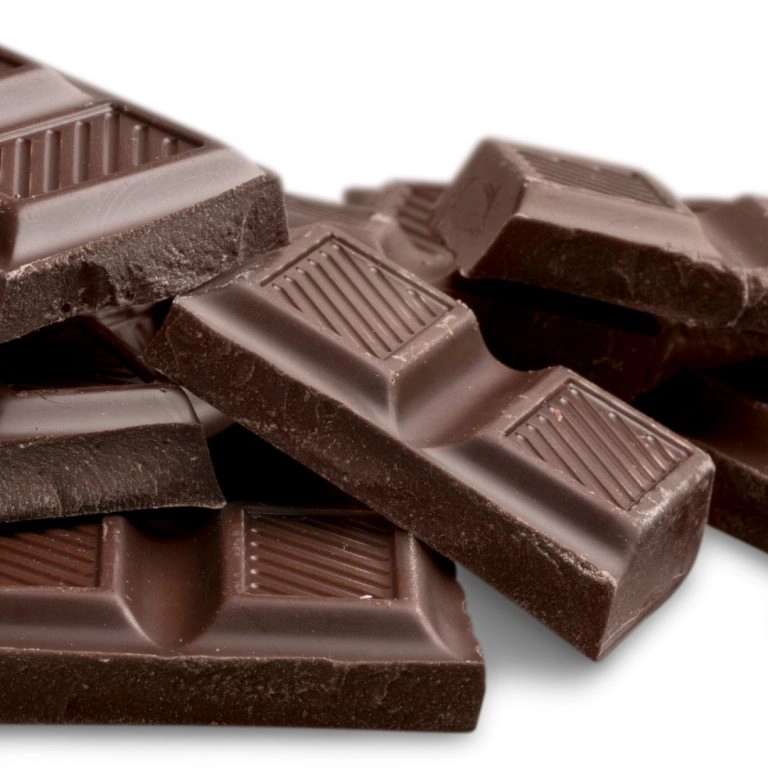 The following information is based on a 1.4-ounce bar (41 gm) of sweet or dark chocolate
| | |
| --- | --- |
| CALORIES | 216 KCAL |
| FAT | 13.6 GM |
| PROTEIN | 1.8 GM |
| SUGARS | 20 GM |
| CARBOHYDRATES | 25 GM |
| SODIUM | 8.2 MG |
| FIBER | 2.6 GM |
DIFFERENT TYPES OF CHOCOLATE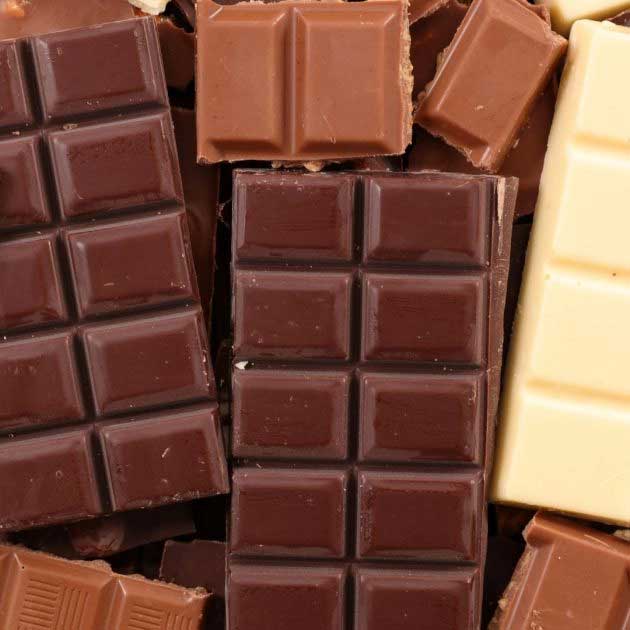 There were only 2 kinds of this confection when I was I kid growing up in the sticks of North Carolina — Hershey bars and Nestles chocolate chips. But somehow chocolate got big and got an attitude! Now there're artisanal brands, nibs, cacao, bars, and powders — just to name a few!
To keep things simple, let's review the 4 basic kinds.
Milk Chocolate
Milk chocolate, as the name implies, is solid chocolate with milk added to the mix — it must contain at least 12% milk and at least 10% chocolate liqueur (pure cocoa butter + cocoa solids) along with sugar and usually an emulsifier. Due to its softer texture and higher dairy content, milk chocolate melts more easily than dark chocolate. It's also sweeter than dark chocolate since it's higher in sugar.
Dark Chocolate
Technically, semi-sweet and bittersweet chocolate are part of the dark chocolate family. Bittersweet chocolate usually has less sugar than semi-sweet. Both must contain a minimum of 35% cocoa solids. Both are generally used when baking.
Dark chocolate contains chocolate liquor, cocoa butter, and sugar, but no milk solids. The amount of cocoa in dark chocolate can range all the way up to 90%.
Aim for dark more often (>65%) and go with organic if you buy raw cacao. These pack antioxidants, iron, and magnesium, and may also support reduced inflammation and cholesterol levels.
Depending on how the beans are sourced and processed, dark chocolate can range in flavor from mellow and smooth to very fruity. The percentage of cocoa in the chocolate has less of an effect on the flavor.
Unsweetened Chocolate
Unsweetened chocolate or baking chocolate is just good old chocolate liquor —cocoa butter + cocoa solids without any added sugar. It's used almost exclusively in baking due to its super bitter taste.
White Chocolate
Chocolate purists contend that white chocolate isn't really chocolate as it doesn't contain any cocoa solids. It's just pure cocoa butter, milk, and sugar. Its white color is due to the fact no cocoa solids were used in processing. White chocolate must contain at least 20% cocoa butter to be considered "chocolate".
White chocolate has a sweeter, milder taste than either milk or dark chocolate and other ingredients like vanilla are often added for a bit of flavor. This chocolate is often used in baking or as a coating for decoration.
HEALTH BENEFITS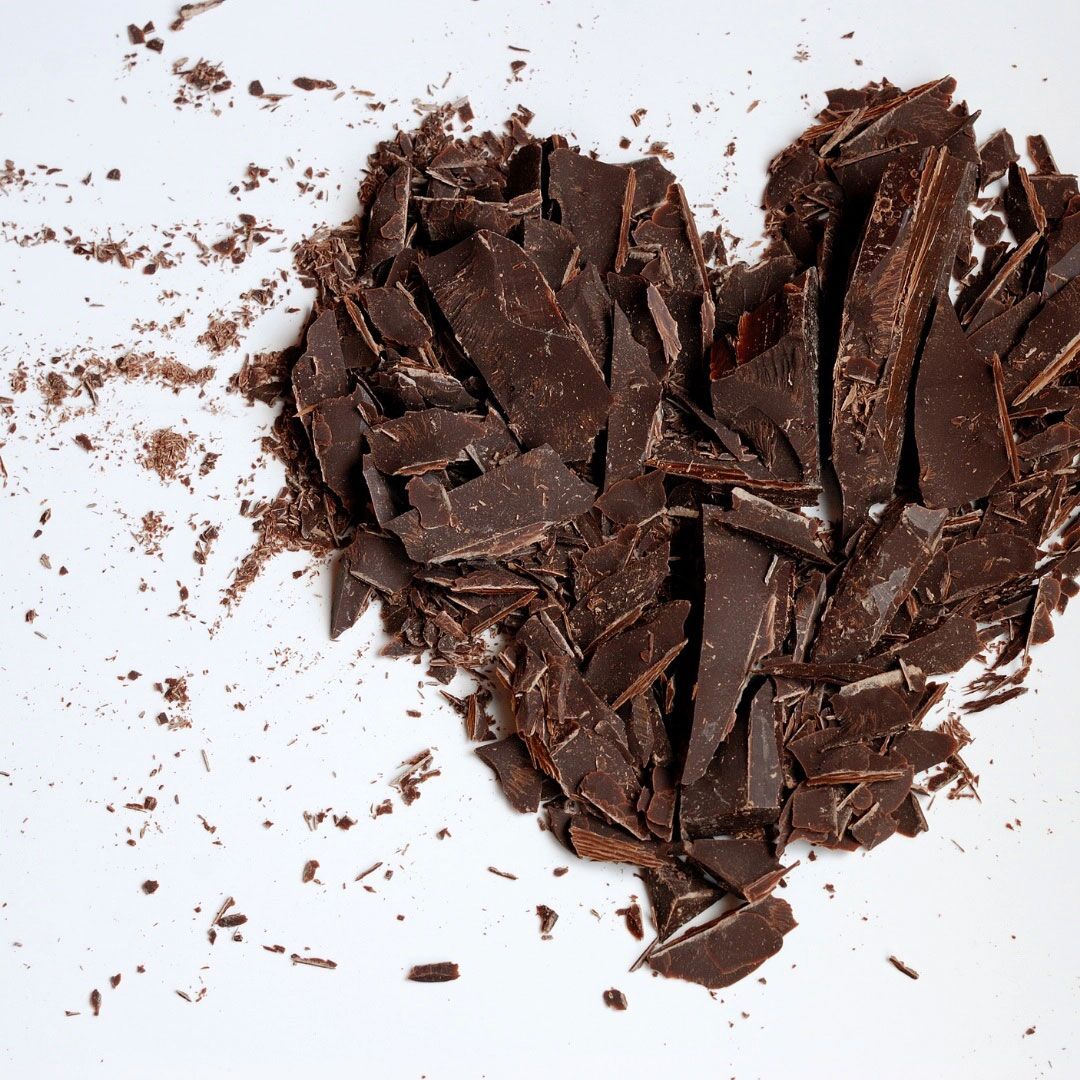 If you're gonna eat chocolate, dark chocolate may be the better choice. The darker the chocolate means the higher the cocoa content which equals greater health benefits. Dark chocolate may also contain less fat and sugar but always read the label to be sure.
1. Antioxidant content: Dark chocolate is high in organic, bioactive, antioxidant compounds. According to one study, chocolate has more polyphenols and flavonoids than blueberries or acai berries. Dark chocolate is also considered a fermented food, however, it contains no active cultures.
2. Anti-inflammatory: Dark chocolate may help reduce inflammation which is the root cause of almost all chronic diseases. A 2018 study found that eating 30 gm of chocolate with 84% cocoa significantly reduced inflammation markers in people with type II diabetes.
3. Heart healthy: Dark chocolate may help decrease blood pressure and improve cholesterol by lowering LDL and raising HDL. A 2015 study indicated that eating 100 grams of dark chocolate daily may help decrease the risk of stroke and heart disease. A little dark chocolate may also improve insulin sensitivity, a risk factor for chronic conditions like diabetes and cardiovascular disease.
4. Good for your brain: Brain function may also benefit from a bit of this tasty treat. The flavanols in cocoa may help improve blood flow to the brain and cognitive function in seniors. A 2016 study found that eating chocolate at least once a week may help brain function
HOW MUCH CAN I EAT
A recent study found that eating 1.6 ounces of dark chocolate every day may help improve blood vessel function. How does this happen? Dark chocolate contains high levels of the flavonoid, epicatechin, which may help improve blood flow in your arteries.
Generally, most studies saw health benefits when subjects consumed around 20-30 grams of dark chocolate a day. Also, look for dark chocolate with a higher percentage of cacao solids which equals more flavonoids.
But don't think eating more is better! Even dark chocolate is high in calories which can contribute to weight gain. Think moderation!
RISKS AND SIDE EFFECTS
Chocolate is high in calories and fat so a little goes a long way. The darker the chocolate, the lower it is in sugar, so choose 70% or higher cocoa content.
It does contain 35 mg of caffeine per ounce so if you're cutting back on your caffeine intake, keep this in mind.
Dark chocolate contains oxalates — a compound found in some fruits and vegetables which may contribute to the development of kidney stones if you're prone to this condition.
All chocolate is not created equal so it's important to look for a quality product. The higher the % cocoa solids, the higher the antioxidant and nutrient content of the chocolate. Try to buy organic if possible to reduce your exposure to unnecessary chemicals and toxins.
MY FAVS
This paragraph contains an affiliate link which is designated with an *. If you click this link and make a purchase I may earn a small commission at no cost to you.
Two of my favorite brands are The Good Chocolate* and Good Sam Foods Dark Chocolate Bars. Both are organic, low sugar, vegan/ keto-friendly, and sustainably sourced. And let's not forget, they taste good too! If you're a chocolate lover but looking to make better health choices and don't want to compromise on taste, consider giving these a try.
RECIPE LINKS
Well, all this chocolate talk has made me hungry! Give these recipe links to some delicious and healthy chocolate recipes a try.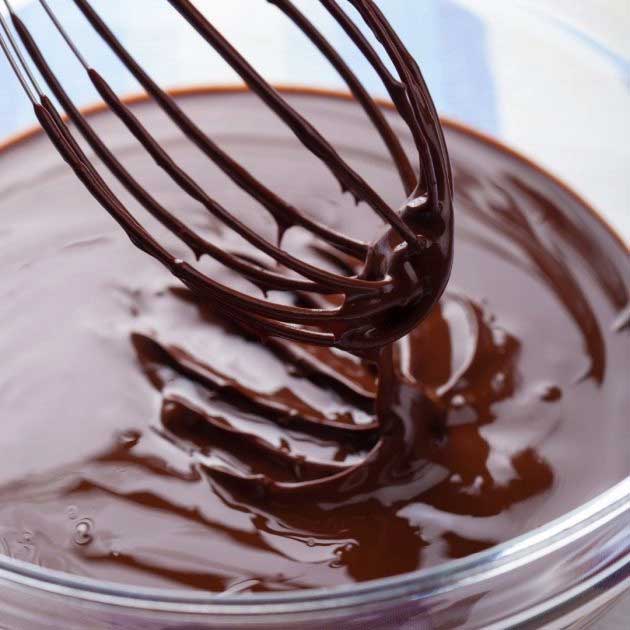 Chocolate Chunk Prebiotic Plant Protein Energy Balls
Better Chocolate Chip Cookie Overnight Oats
The Easiest Dark Chocolate Hazelnut Tart
Healthy Dark Chocolate Fudge Cups
Dark Chocolate Coconut Almond Bites
Chocolate Coconut Power Protein Shake
CONCLUSION
In moderation, chocolate can be a part of a healthy lifestyle. Dark chocolate's antioxidant and anti-inflammatory properties may contribute to its cardiovascular and cognitive benefits. Remember: A small amount a day may help keep the doctor away.
What are your favorite ways to enjoy eating chocolate? Leave a comment and let me know.
***Disclaimer: This post is for informational purposes only and should not be construed as medical advice***