Hi and welcome! I'm Susan and this little site is my new internet home. I am a full-time registered dietitian/nutritionist with 20+ experience in the field of nutrition and this blog is my newest venture.My diagnosis of Rheumatoid Arthritis in 2017 literally changed my life! I've always been an energetic go-getter with a full-time job and side hustle. The joint pain and fatigue I suffered with RA forced me to slow down. Thankfully, I'm currently in remission. I started this blog to share my experience with RA and what I've learned about coping with this nasty disease.
I know what it's like to feel a thousand ice picks stabbing you in your feet while you're shopping for groceries. I remember the joy of dragging myself out of bed in the morning after an exhaustive night of tossing and turning so I could go to work. Trust me, all I wanted to do was crawl under the covers and hide. I do understand — I've been there!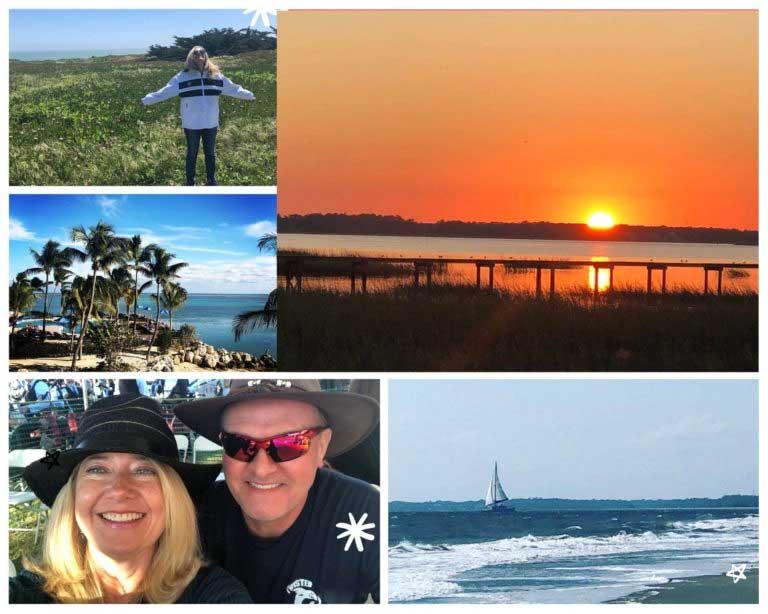 On the lighter side, I enjoy cooking, beach time, connecting with family and friends, and traveling to new places.These are a few of my favorite things: Long walks on the beach, sunsets, my husband Steve, my sweet cat Bijou, and dark chocolate!
I hope my blog helps you and serves you well.
If you want more personalized attention, click here to schedule a complimentary call to discuss if working together one on one is a good option for you.
Thanks for joining me on my healing journey.
Want to learn more about the awesome power of plants? Download my free e-book on The Power Of Plants To Heal Inflammation!