Introduction
If you're one of the millions of Americans who suffer from chronic pain, you know that it can be debilitating. Pain can make it hard to concentrate, sleep, and even carry out basic daily tasks.
From stiff joints to migraines, pain can be a real drag. While a mountain of prescription meds is available to help manage pain, many of us are looking for natural pain relief options.
The good news is that there are many things you can do to find relief without having to rely on medication. Here are 7 tips for natural pain relief that actually work.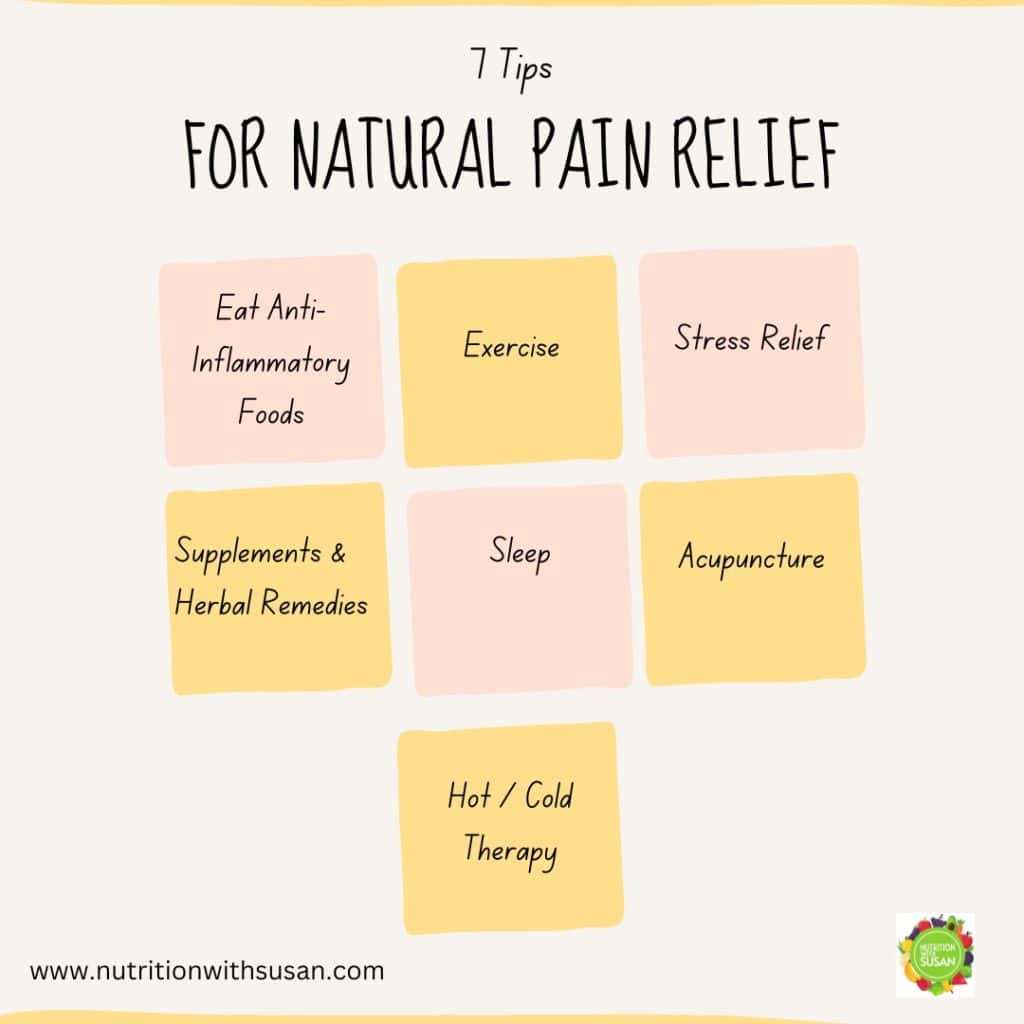 7 Tips For Natural Pain Relief
Conclusion
If you're dealing with more aches and pains than you know what to do with, there's no need to suffer in silence—there're plenty of things you can do to find natural pain relief.
Start by adding more anti-inflammatory foods to your diet and getting regular exercise. You should also practice stress relief techniques and make sure you're getting enough sleep every night.
Additionally, try taking natural supplements or herbal remedies like omega-3s or ginger root supplements. Don't forget about alternative treatments like acupuncture or hot/cold therapies.
From dietary changes and exercise to mind-body techniques and herbal remedies, there's sure to be an option that works for you.
Also, if you have any pain relief strategies that have worked for you, I'd love to hear about them.  Leave a comment and let me know!
For more nutrition and lifestyle tips, subscribe to my YouTube channel and newsletter.
***Disclaimer: This post is for informational purposes only and should not be construed as medical advice***