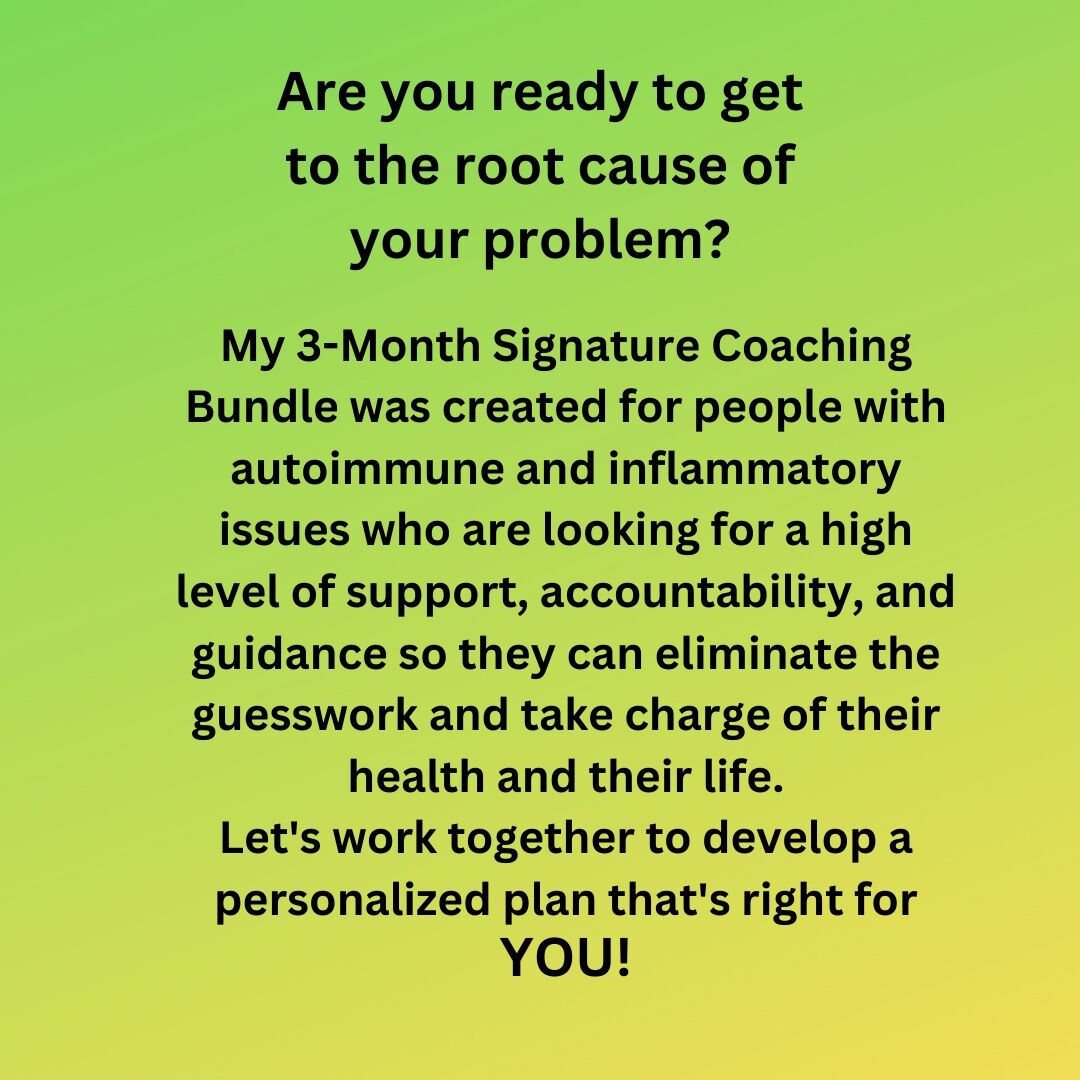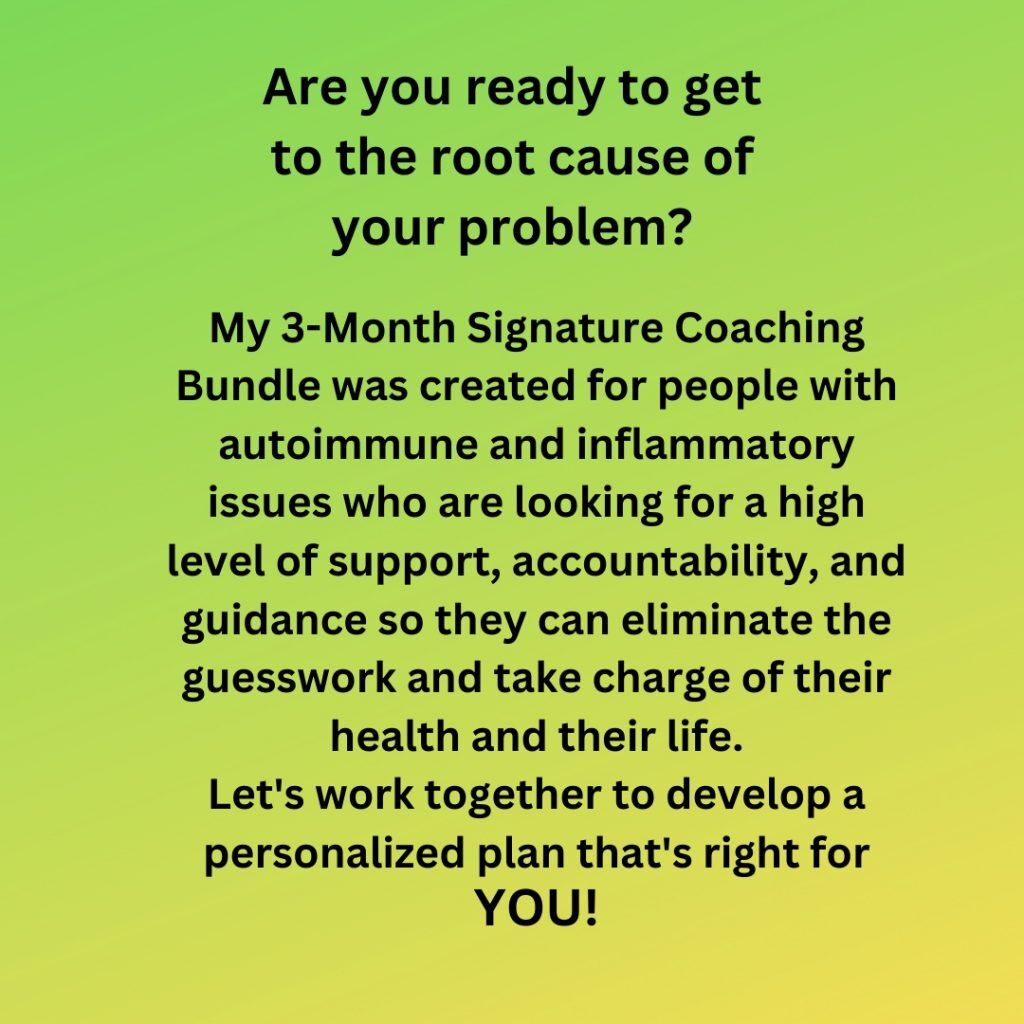 This program includes:
(1)) 60-90 minute Kick Start session
(3) 45-minute Private Coaching sessions
Private chat/message access with me, M-F, 9 am – 5 pm
Just-In-Time quick calls between sessions
Personalized meal plans
Discounted supplement regimen (if needed)
Resources include evaluations, guides, and worksheets to help you have a better relationship with food and your body to regain control of your life.
What do we do in our Kick Start Sessions and Private Coaching Sessions?
Kick Start Session:
This is a virtual 60 – 90 minute session. All Kick Start sessions include thorough pre-appointment preparation and a follow-up plan with detailed, doable action steps for nutrition and lifestyle changes to help you meet your personal goals.

I will assess and recommend professional-grade supplements (if needed) from my online dispensary with monitoring and discounted supplement rates.

You have full access to a HIPPA-compliant portal with secure messaging between appointments with a response time of 24 hours of message receipt between Monday – Friday
Private Coaching Session:
These sessions will allow me to give you continued support and accountability to be sure your treatment plan is working.

We'll review your progress since our last visit and work together to set new goals to keep you moving forward.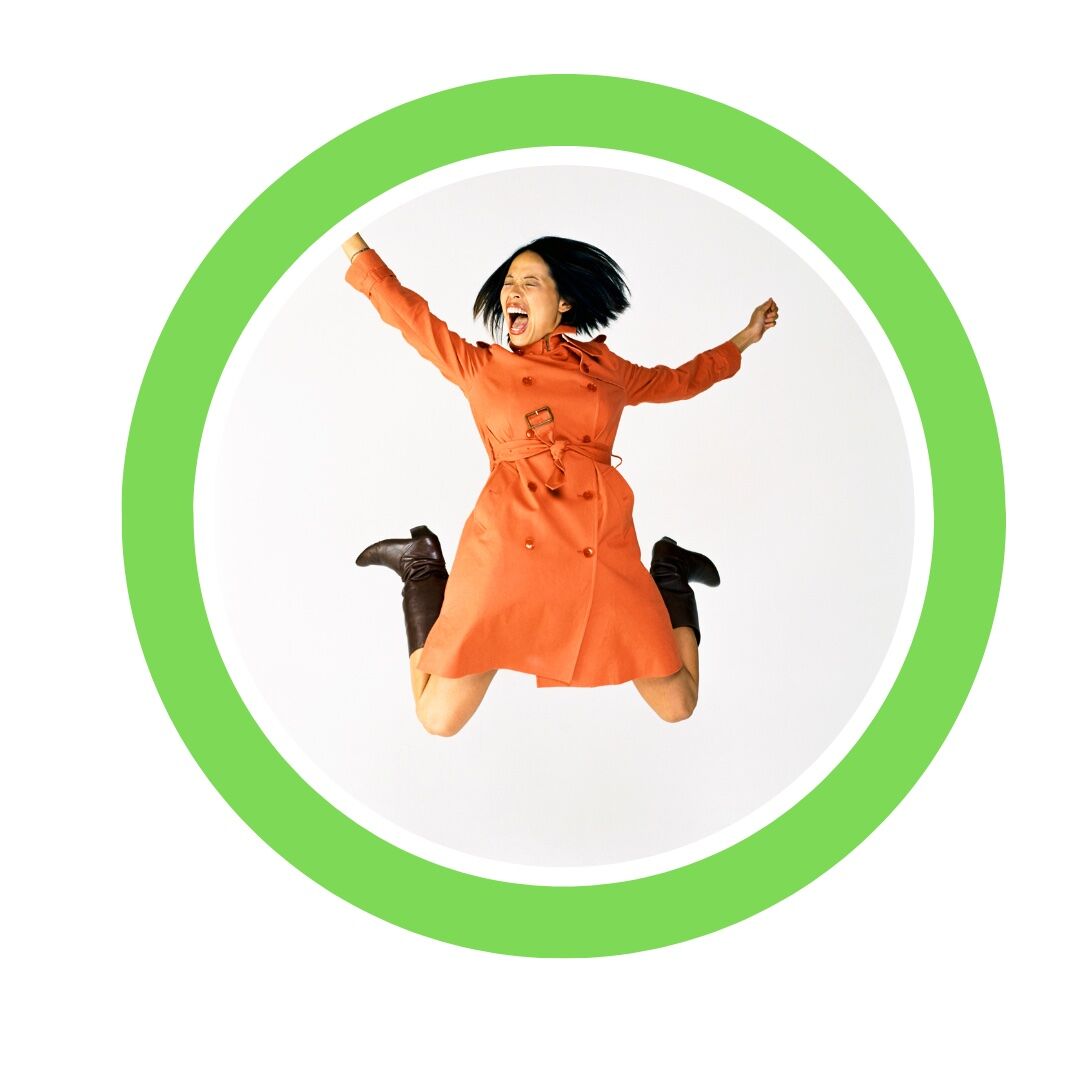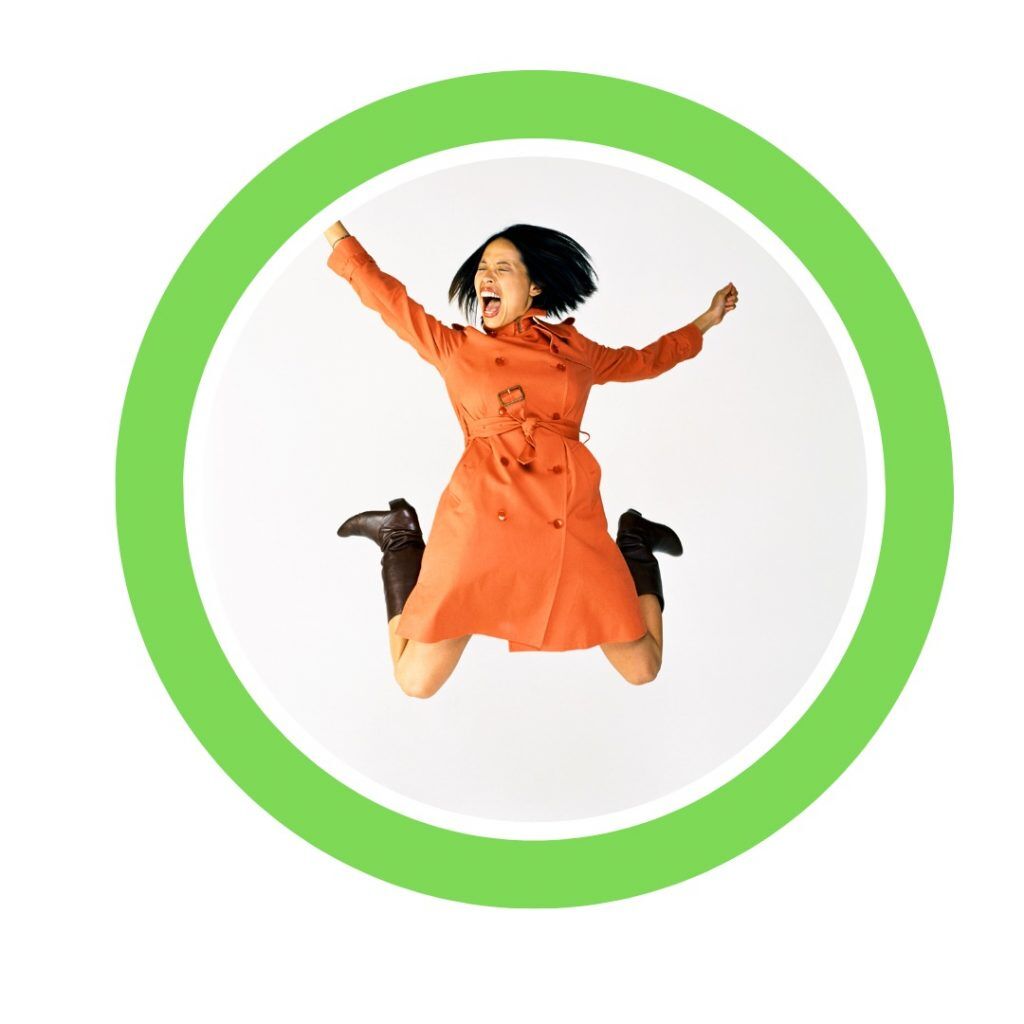 Ready to dive in and change your life? Click on the button and work with me!
Client Testimonials
"My experience with Susan has been so helpful. I knew there were some things about my diet that were causing me discomfort almost daily and I couldn't quite figure out the problem. Susan was kind and patient, as well as full of useful suggestions. It's obvious she has a good deal of knowledge about nutrition so I felt I was in good hands. I'm very pleased with the way I feel now – I feel like I've gotten my life back!"~ Jessica S.
"Susan's advice and counsel completely changed my health and lifestyle. She has changed the way I eat and cook, and specifically for me how I snack. This has led to a weight reduction and more importantly keeping the weight off. This isn't due to a fad diet but rather ingredient substitutions, cooking tips, and healthy snacking. Anyone can do this and I would strongly recommend giving her the opportunity to help you too." ~ Steve K.